International Symposium on 10th Year Anniversary of VPHCAP
3-6 July 2013
It was such a great honor and privilege for me to extend our greeting for "The 10th Anniversary of Veterinary Public Health Centre for Asia Pacific" symposium. This symposium was truly an essential academic cooperation for our field. As our world has increasingly been globalized, the emerging of infectious and zoonotic disease has also been spreading rapidly through our globe as well. That means that the roles of veterinarians would become much more demanding than previous years. The increasing of roles has shifted our professional to a new paradigm – since our responsibilities have become much wider with the aim of solving numerous health issues.
Acknowledging of such issues, the Veterinary Public Health Centre for Asia Pacific (VPHCAP) was established in 2003, under the branch of Faculty of Veterinary Medicine, Chiang Mai University. Our main goals have always been to serve an international academic and collaborative centre in the fields of food safety, zoonoses and epidemiology.
Master in Veterinary Public Health (MVPH) program was established by cooperation between us and Faculty of Veterinary Medicine, Freie Universitaet Berlin, Germany. Since then, we have 4 generations of alumni who have been contributing significantly to our field. We genuinely realize our program would not have been as much successful; without the credibility and recognition of Freie Universitaet. This symposium was not only to celebrate our anniversary, it was organized to illustrate our past success and stimulate innovative knowledge. This special event has been conducted with great efforts of our directors, professors, staffs and supporters.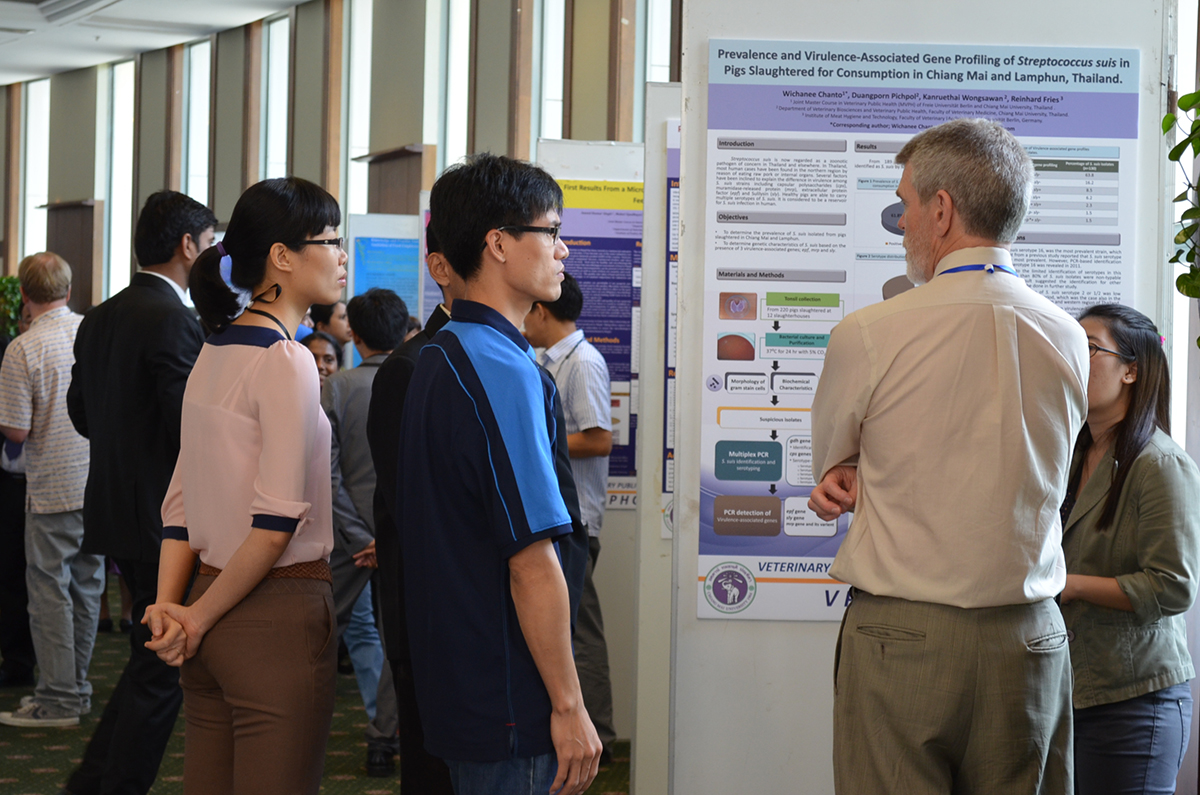 There were 165 participants from academic institutions, government, private sectors, NGOs, and MVPH alumni from 18 countries (Bangladesh, Cambodia, China, Germany, India, Indonesia, Japan, Lao PDR, Malaysia, Myanmar, Nepal, Philippines, Sri Lanka, Taiwan, Thailand, United Kingdom, United States, Vietnam) attended the symposium. The symposium composed of 10 invited, 36 oral, and 41 poster presentations.